Diversity, Equity and Inclusion

Our success

comes from your

uniqueness
At Ohio Living, we are committed to fostering, cultivating and preserving a culture of inclusion for all. We know that to be a leader in our industry and an employer of choice, it is critical to have compassionate, engaged, dedicated and talented people with rich backgrounds and diverse perspectives come together to achieve our shared successes.
The individual differences, talents, life experiences, unique capabilities, knowledge and perspectives of our teammates contribute to how we live our core values of care, customer service, innovation, inclusion, financial stewardship, leadership and integrity.
Our desire to create a sense of belonging for all invites respect for age, color, disabilities/abilities, ethnicity, family/marital status, national origin, race, religion, sexual orientation, veteran status and other characteristics that make our employees unique.
Our employees consistently evaluate us with the highest score in the area for diversity, equity and inclusion, and these scores (among other evaluation areas) have helped us qualify nationally as a certified Great Place to Work every year our employees have taken this independent survey.
At Ohio Living, we each have a responsibility to treat everyone with dignity and respect. We are dedicated to ensuring a warm and welcoming environment for employees, residents, patients, volunteers, donors, partners, vendors and everyone else we come in contact with through our inclusivity.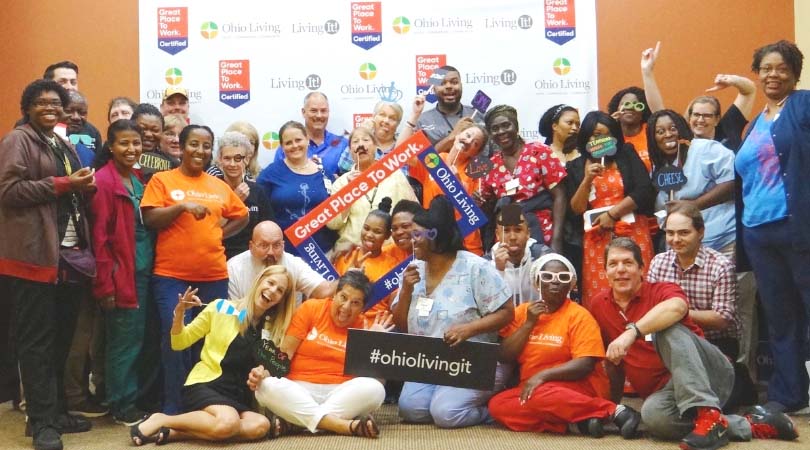 Committed to fostering, cultivating and preserving a culture of diversity and inclusion