Non-Clinical Careers

Share your

helping
hands and

heart
At Ohio Living, every individual contributes to the quality of life at our communities. While you could work anywhere, we offer a special opportunity to get to know our residents, patients and staff. Seeing how your efforts are making a difference—and personally experiencing the results—makes each day more rewarding. We also offer growth and advancement potential.
We invite you to watch a video and hear from our culinary team on why this is a special place to work. Then, explore the areas listed below and see where your talents fit.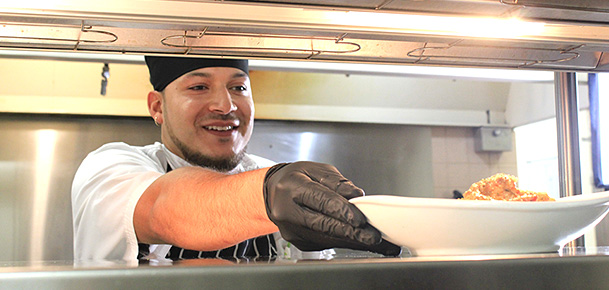 Cook
You put endless creativity into every meal you prepare. You're looking for variety—in menus, events and settings—to keep you challenged. Most of all, you'll love seeing the satisfaction on the faces of the people you've served. Develop your own recipe for professional growth and fulfillment with us.
Better schedules. Unlike restaurant work, we are typically done by 8pm. You'll appreciate not having to work until 2am closing times.
More variety. You can explore everything from batch cooking to grilling, sautéing, steaming and roasting. We have galas, barbecues and taco bars. This is not institutional food!
Plenty to learn. You'll learn from our amazing chefs, help with menus and participate in our culinary competitions. We also offer potential to move up if you desire.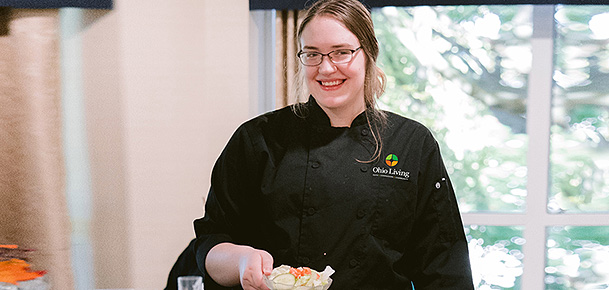 Dietary Aide and Server
You know that people and food are a happy combination. You're a highly dependable person and would enjoy sharing your good spirits and our great food with residents and patients. Every day, you'll be ready to serve in the kitchen or dining room.
A feel-good role. Here, you can make connections with residents and patients, becoming a welcome and enjoyable part of their days. It's rewarding for you, too.
Each day is different. We have a dining room that's like a restaurant, yet we also bring meals to rooms. You can be a server, help with food prep or take on kitchen duties.
Just the start. We'll provide on-the-job training to help you succeed. This is often a gateway into other jobs with us.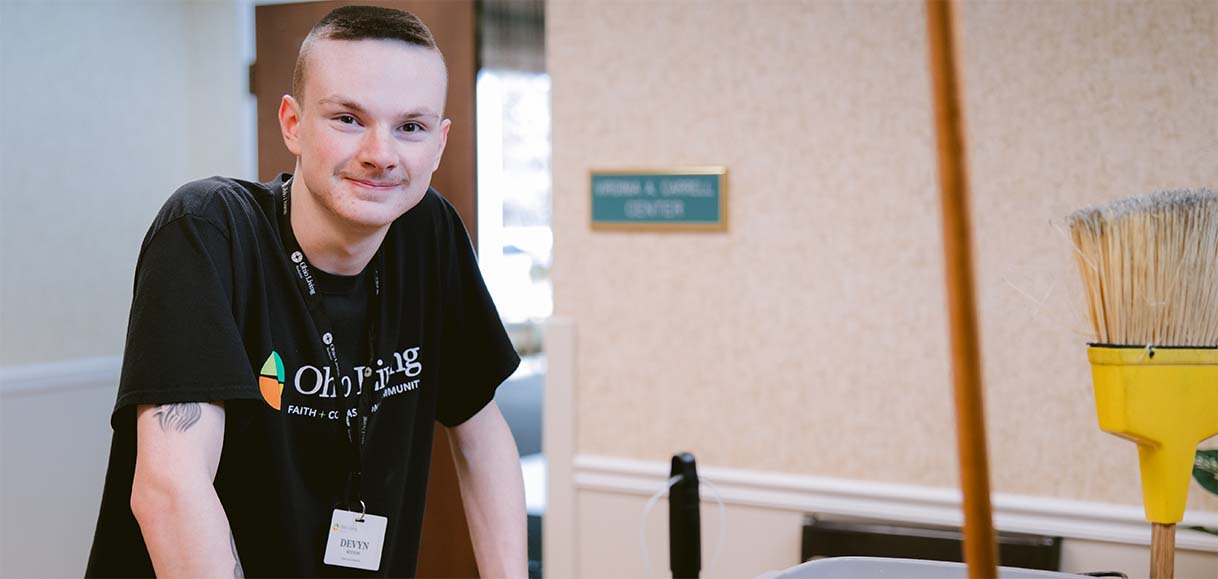 Housekeeper
You love to see things sparkle, and you want to share your skills in a more personal setting. You work safely and always maintain a great attitude. Best of all, caring for people who cannot do it for themselves makes you feel good.
Always busy. Days go fast when you take on a wide variety of tasks in rooms, common areas and offices, including cleaning floors, dusting, polishing and deep cleaning.
Part of the community. Unlike hospitality or office cleaning, you get to know the residents, patients and staff. That makes your work more rewarding.
Better schedules. Most of our housekeeping jobs are daytime shifts that rarely last past 7 or 8pm. That's a contrast to similar jobs with evening hours.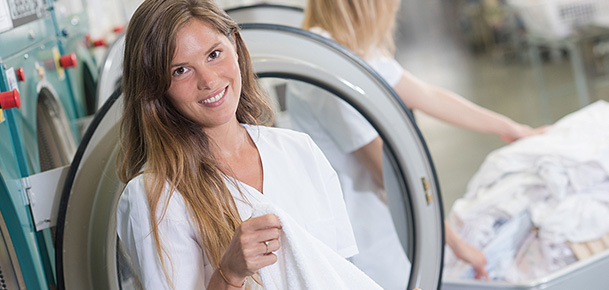 Laundry
For you, laundry is a labor of love. You're an expert at washing, folding and more—but you bring an extra level of care and detail to your work. Join our team and share your skills.
Make it yours. We give our teams the autonomy to work together, share tasks and create a great environment in the laundry room.
Brightening days. Unlike hospitals or hotels, you'll to get to know the people you are doing the laundry for, and brightening their days is just part of who you are.
Daytime schedules. We generally offer daytime shifts with rotating weekends. Plus, we're a stable employer who believes you are a valuable member of the team.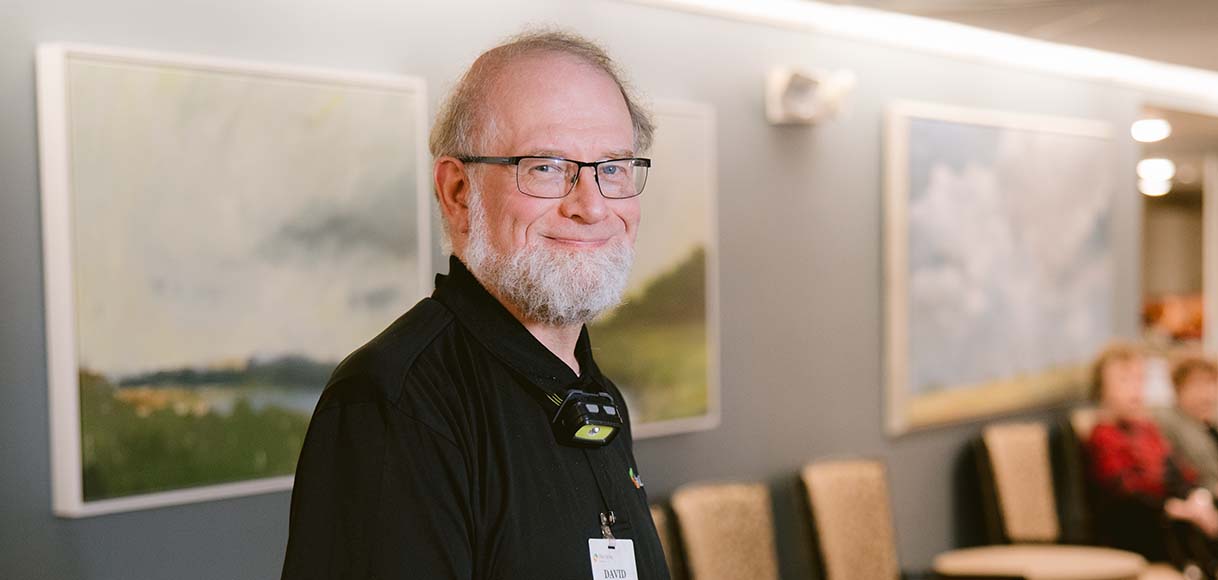 Maintenance
You're a jack of all trades for people of all types. You know enough to do some big things (electrical and plumbing repairs) and some small (changing light bulbs or hanging pictures)—and you're happy to do both. You prefer a friendly, community setting rather than an impersonal business. Knowing how much you are helping others will make your day more satisfying.
Challenge galore. We have plenty of systems for you to take care of, which means your days will all be unique and interesting.
No task too big or small. If you can handle it, we'll let you. You'll do big tasks, as well as jobs like painting, groundskeeping or light snow removal.
Safety is paramount. Everything you do will add to the comfort and safety of residents and patients. You'll become a valued community resource.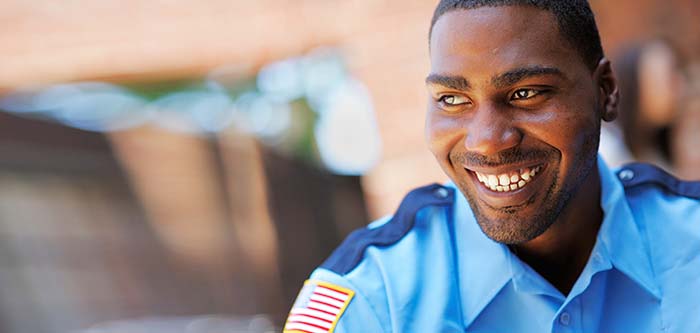 Security
Keeping people safe keeps you satisfied. You're always alert and always ready to help. You appreciate the idea of being the community protector for residents, patients and caregivers. Taking on a variety of roles comes naturally. Being part of something bigger is the best feeling you can imagine.
Plenty to do. Depending on your location, you might be walking a campus, manning a front entrance, reviewing monitors or responding to resident calls. Every day is different.
People-focused. The relationships you build will make this more than just your regular security job - it will be personally rewarding.
Three shifts. We employ security around the clock, so you have three shifts to choose from. You won't carry a gun, but you can call 911 if needed.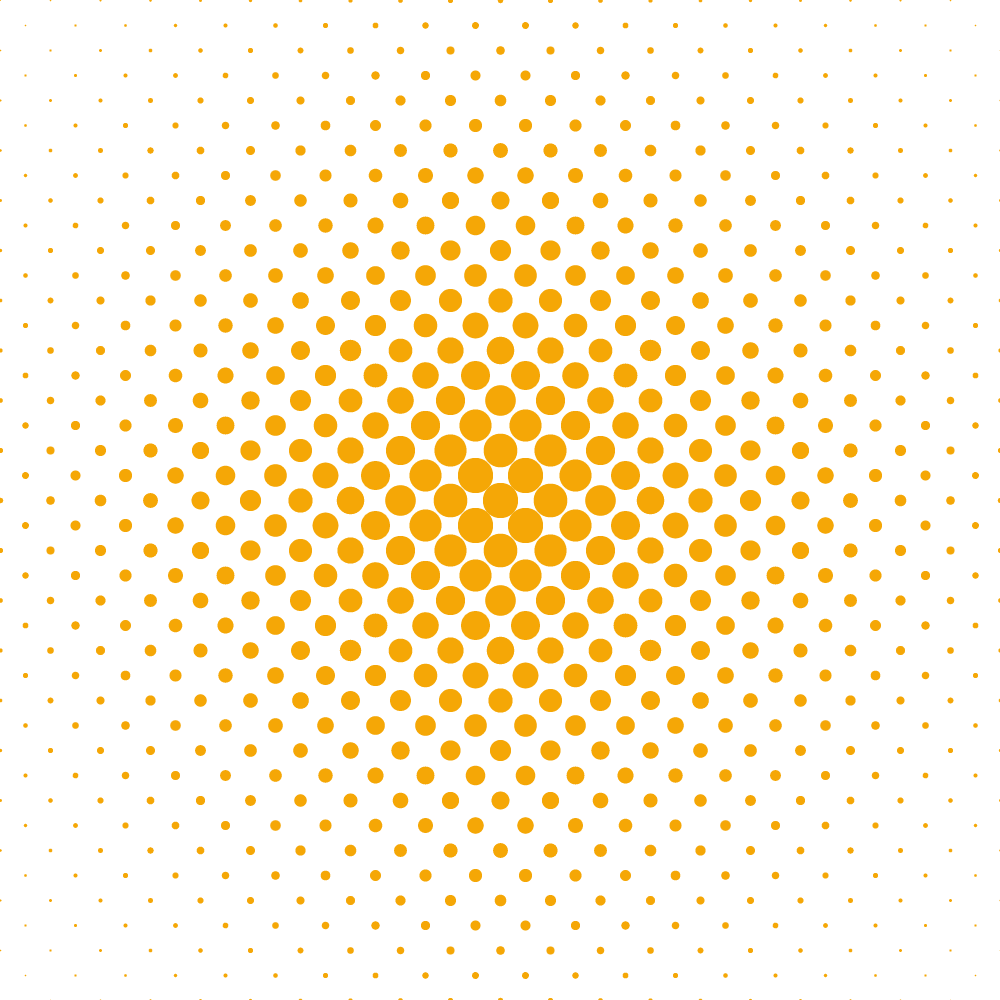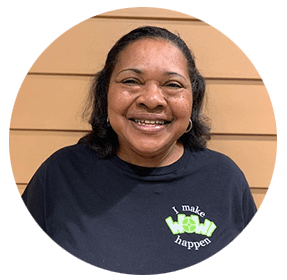 Yvonne, Cook
Ohio Living Rockynol
"I really enjoy the freedom I have to do my work without being micromanaged. I'm trusted to do my job properly and receive guidance if I ask for it. Here at Rockynol, leadership makes sure you have everything you need to be successful."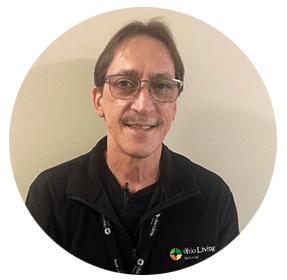 Jay, Maintenance Associate
Ohio Living Rockynol
"I wanted a complete career change from what I was previously doing. The work environment is positive, and we take a team approach to solving any work problem. Every day I feel like I grow in some area, and I like having opportunities to develop my skills."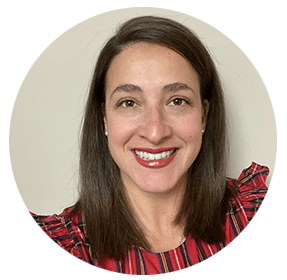 Angela, Area Human Resources Director
Ohio Living Lake Vista & Ohio Living Home Health & Hospice – Greater Youngstown
"I love seeing the passion of caring for others through the eyes of our employees. We're all in this line of work for the right reasons. We welcome you like family because we take care of you like family!"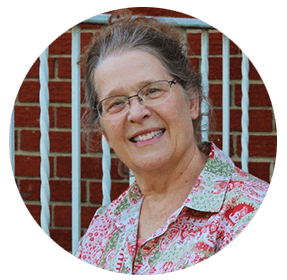 Kathy, Receptionist
Ohio Living Westminster-Thurber
"Interactions with the residents make me feel like I make a daily difference in the emotional well-being of each individual. I can be a calming, positive influence and help their lives run smoothly."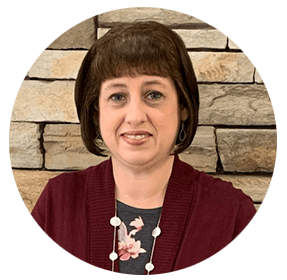 Jennifer, Administrative Coordinator
Ohio Living Swan Creek
"I love the feeling of family here with residents and staff. My brother worked here before I was hired, and he loved it so much that I applied too. I've worked here for 19 years. The longevity of the staff says a lot about this company."